HOW DID WE MAKE THE FIRST TASTE OF A NEW SNACK TRULY MEMORABLE? BY MAKING EVERY ONE OF YOUR SENSES SING!
This interactive experience brought to life the happy feelings that Jif Bars can provide by flooding the senses with pure joy. The experience, housed in mysterious cube-shaped tent, showered visitors with the light of 5,000 LEDs. Built-in sensors combined with custom code created realtime illuminated versions of visitors that danced, twirled, and jumped with them as they moved their body to an infectious soundtrack.
Videos of each experience were automatically filmed, edited, branded, and then sent to the visitor for easy sharing on social media.
We designed and fabricated the entire interactive to be portable so that it could go on an amazing road trip across the midwest bringing Peanut Butter Happiness to the people.
"Experience peanut butter like never before in the new Jif™ Bar Peanut Butter Happy Place. Step inside and take a bite of your free sample. Then get ready to get happy. Illuminated with 5,000 LED lights and programmed to a sensor that responds to your movement, the Peanut Butter Happy Place will bring to life the sights, sounds, and happy feelings of Jif Peanut Butter. The more you play, the more peanut butter happy you get. Lean right, jump left, raise your arms, and shake your groove thing to an energized pop soundtrack, all while surrounding yourself in more and more Jif Bar yumminess."- My Fountain Square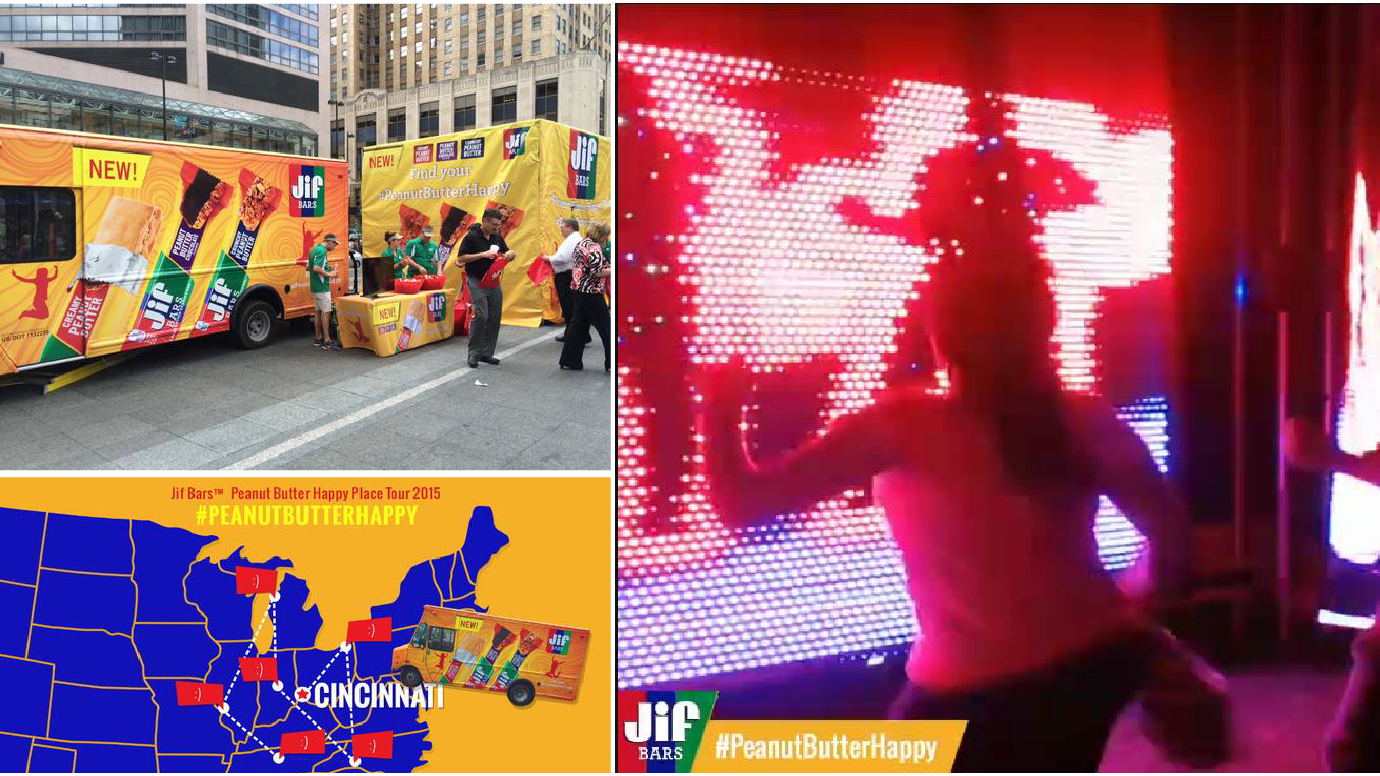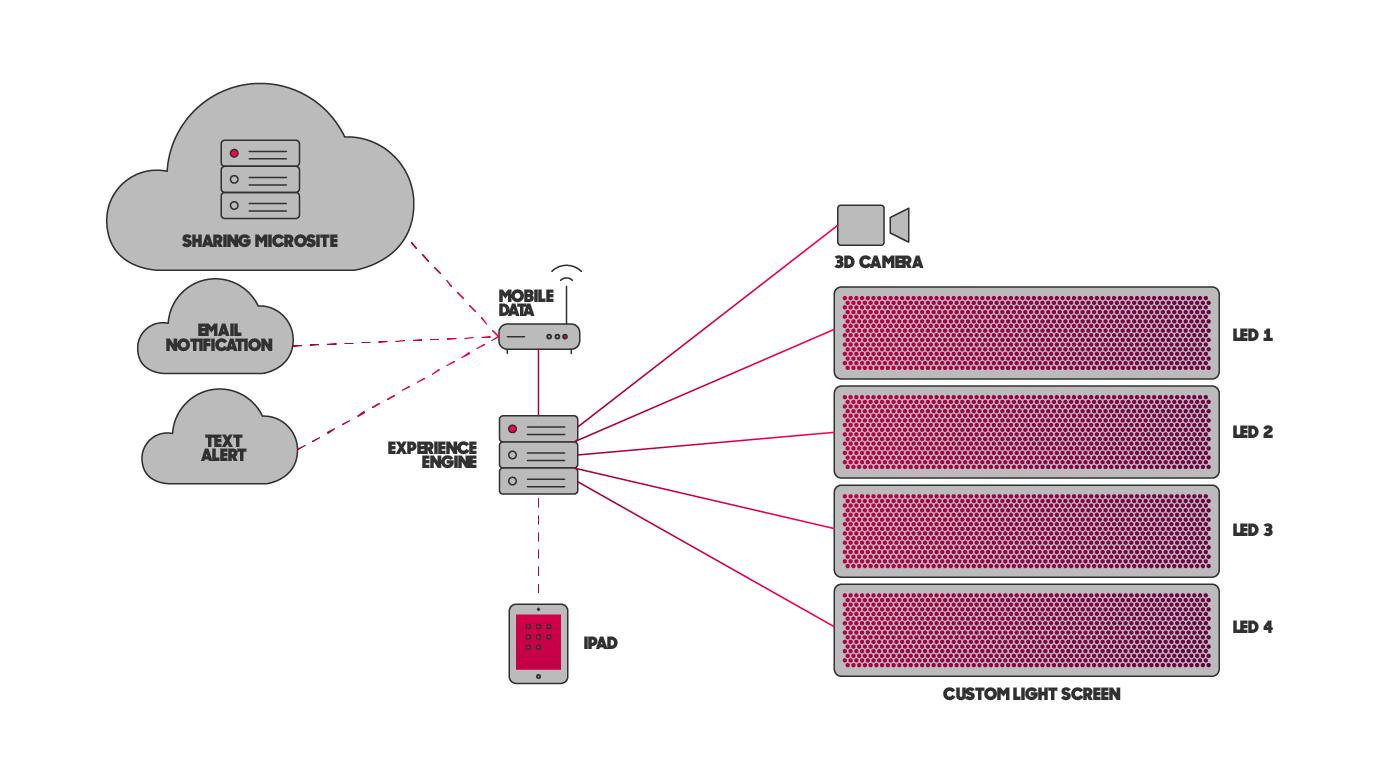 Technologies:
Kinect
Processing
LEDs
Python
PostgreSQL
Cloud Servers
Custom fabrication
HTML 5
Social network integration
Partners: