HOW DO YOU CREATE CONTENT FOR IN-STORE DISPLAYS THAT'S CONSTANTLY CHANGING, ALWAYS ON-BRAND, AND DOESN'T BREAK THE BANK? BY CREATING A BRAND NEW KIND OF PLAYBACK SYSTEM BASED ON TAMING CHAOS TO DO THE DIRTY WORK.
Content shown in retail locations can be expensive to produce and quickly boring to visitors. To combat this problem we developed content management and real-time show control software to dynamically combine still and motion assets into compelling and ever-changing compositions.
We created a content tagging system, a templated layout system, and an easy to understand rule system for matching and scheduling. We then created a real-time server to combine those rules, mix in some chaos, and spit out ever changing compositions. Due to the inherent flexibility of this solution it was able to be used to power displays ranging from standard HD monitors to two story tall behemoth LCD matrices.
At the initial launch, a few hundred pieces of content were able to compose unique variations that didn't repeat for over 2 weeks of continuous playback.
After a successful and well-received installation at the flagship store in London, Victoria's Secret commissioned the team to duplicate the installation in the Victoria's Secret Vancouver store.
Information from our partner's websites: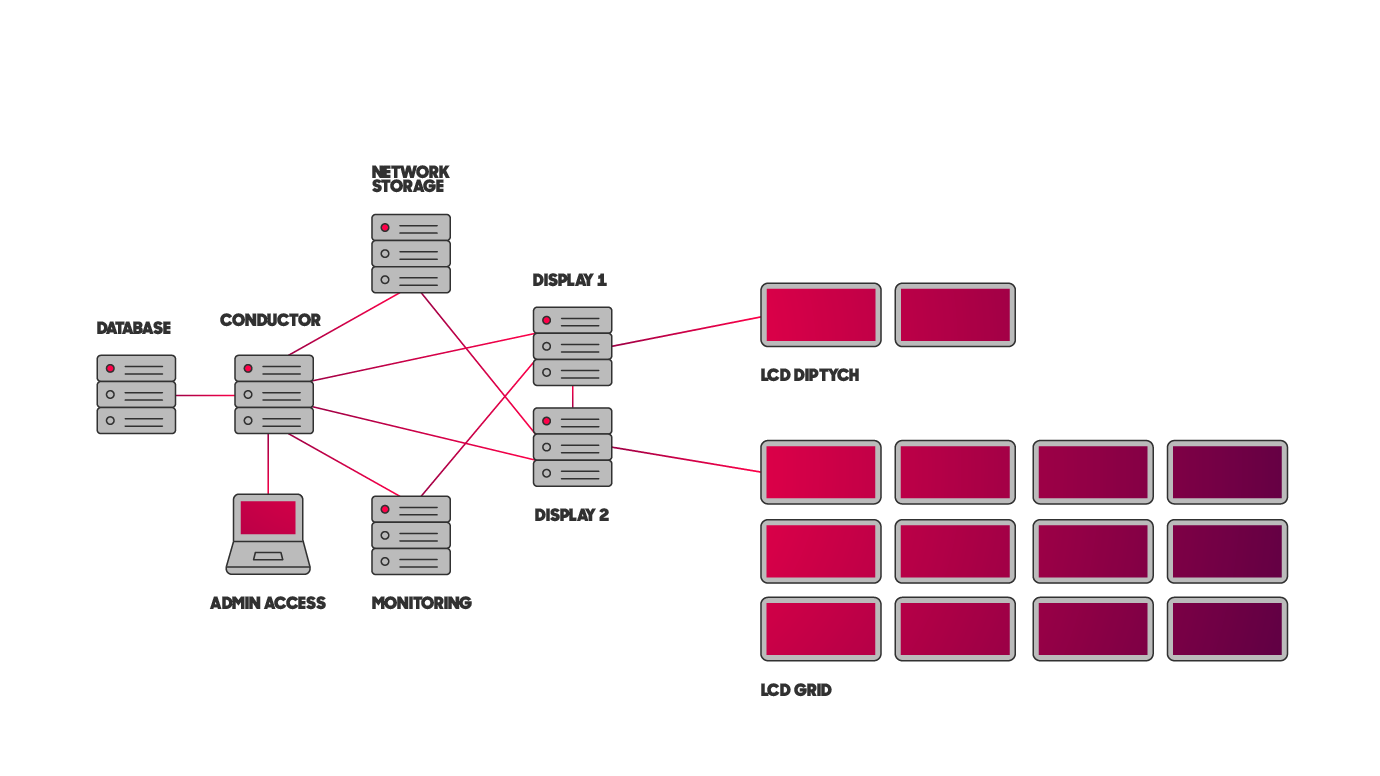 Technologies:
PostgreSQL
HTML 5
Javascript
Touch Designer
Python
Django
Partners: